Thursday, October 27, 2016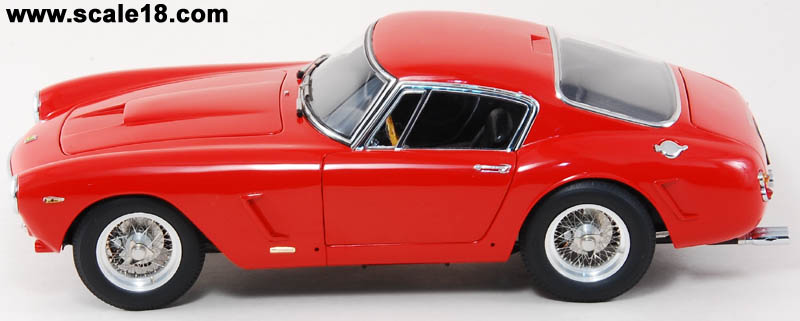 CMC 77
cmc77
1961 Ferrari 250 GT Berlinetta passo corto SWB Competizione red [2009]
In 2008, a Ferrari 250 GT landed one of the highest bids that had every been made in an automobile auction. Including all charges and surcharges, the bidder was willing to pay 7.04 Million Euros (approx. 10 Million US Dollars) for the vehicle. Why? Just two words, which happened to be the title of the auction: Leggenda e passione or "legend and passion."
By the end of the 1950's, the 250 GT was already a much demanded car. Aristocrats or Hollywood stars -- the ones who could afford it -- tried to lay their hands on a street version. Famous race drivers, such as Stirling Moss, Wolfgang Graf Berghe von Trips, John Surtees and Maurice Trintignant, virtually felt obliged to drive a racing version of the 250 GT called "Competizione." Perhaps no other car has had such an impact on the history of the Scuderia Ferrari.
After having introduced the street version of the 250 GT SWB, we are now delighted to offer you a CMC high-end precision model of the racing version, which is composed of more than 1,100 single parts.
---
©1997-2016 Kevin's Hobbies Ltd., Website Designed and Programmed by Kevin Pickell